ABOUT THIS WEBSITE

The Historical Fiction Authors Cooperative (HFAC) is an international group of authors who first teamed up in 2010 to offer readers a selection of high-quality historical fiction e-books. HFAC membership is by invitation only, allowing us to assure the quality of the books we feature on this site.
You can search for books by historical period—Ancient, Medieval, 15-16th Centuries, 17-18th Centuries, 19th Century or 20th Century—or by Author, or browse our entire Catalog. Visit our Blog for posts by HFAC authors on researching and writing historical fiction.
Best of all… subscribe to the site (below) to stay 100% up to date!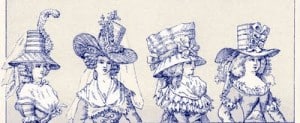 HFAC is governed by an elected Board of Directors that operates according to our member-written Bylaws.

AUTHOR UPDATES
J.L. Oakley's Mist-chi-mas is the latest addition to our 19th Century list.
Priscilla Royal adds Wild Justice, her fourteenth Medieval mystery, to our Catalog.
Donis Casey's Forty Dead Men is the tenth in her 20th Century Alafair Tucker Mysteries.
Anna Castle's third in a series, Moriarty Brings Down the House, is now available.
Martha Marks adds The Viper Amulet to our Ancient list.
Lisa Yarde's newest novel, Sultana, The White Mountains, joins our Medieval list.
M. Ruth Myers brings her sixth Maggie Sullivan mystery, Dames Fight Harder, to our 20th Century list.
Sulari Gentill, our newest author-member, adds three books to our Ancient list and nine to our 20th Century list. Go to those pages and check 'em all out!
Anna Castle's Publish and Perish, the fourth in her Francis Bacon Mystery series, is now in our 15-16th Century list.
Peg Herring's Her Ex-GI PI now appears in our 2oth Century list.
Libbie Hawker's Persian Rose is the second book in her White Lotus Trilogy.
Lloyd Lockhouse's Running with the Enemy is the latest entry in our 20th Century list.
FEATURED BOOKS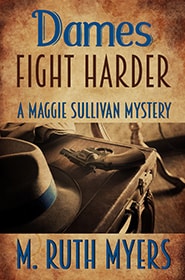 M. Ruth Myers' next book in her Maggie Sullivan series, Dames Fight Harder, is our newest Featured Book. In this blog piece, Myers describes the growing problem of unsupervised children during WWII, as their mothers joined the work force.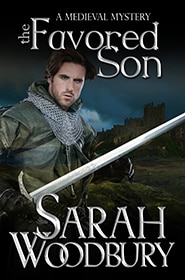 Sarah Woodbury's newest book in her Gareth and Gwen Medieval Mystery series, The Favorite Son, is our second Featured Book. In this blog piece, Woodbury provides historical background on the reign of King Stephen, the setting for this series.
SaveSave
SaveSave
SaveSave
SaveSave