ABOUT THIS WEBSITE

The Historical Fiction Authors Cooperative (HFAC) is an international group of authors who first teamed up in 2010 to offer readers a selection of high-quality historical fiction e-books. HFAC membership is by invitation only, allowing us to assure the quality of the books we feature on this site.
You can search for books by historical period—Ancient, Medieval, 15-16th Centuries, 17-18th Centuries, 19th Century or 20th Century—or by Author, or browse our entire Catalog. Visit our Blog for posts by HFAC authors on researching and writing historical fiction.
Best of all… subscribe to the site (below) to stay 100% up to date!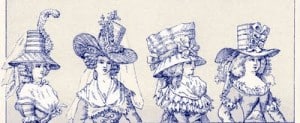 HFAC is governed by an elected Board of Directors that operates according to our member-written Bylaws.

AUTHOR UPDATES
Anna Castle's Moriarty Takes His Medicine joins our 19th Century list.
Karen Perkins' Parliament of Rooks now appears in our 19th Century list
Priscilla Royal's The Proud Sinner is the latest addition to our Medieval list.
Libbie Hawker's White Lotus joins our Ancient list.
Donis Casey's The Return of the Raven Mocker is the ninth in her 20th Century series.
Michael Lewellyn's The Goat Castle Murder joins our 20th Century list.
Richard Sutton unveils the first book, Voyages, in a new ancient-history series called The Gift.
Katie Aiken Ritter, our newest author-member, brings Viking: The Green Land to our Medieval list.
Libi Astaire's The Vanisher Variations is her latest Jewish Regency Mystery.
Ann Parker's new What Gold Buys joins our 19th Century list.
Ciji Ware, our newest author-member, adds five novels to our 18th and 19th C. lists: A Cottage by the Sea, A Light in the Veranda, A Race to Splendor, Island of the Swans, and Midnight on Julia Street.
FEATURED BOOKS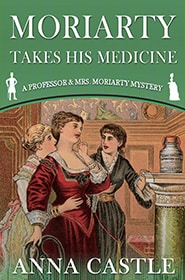 Anna Castle's second book in her Professor & Mrs. Moriarty Mystery series, Moriarty Takes His Medicine, is our newest Featured Book. In this blog piece she details the history of spas and water cures throughout history, including Victorian England, the time period of this series.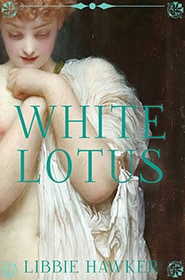 Libbie Hawker's first book in her new Ancient Egypt trilogy, White Lotus, is our second Featured Book. In this blog piece Hawker describes how she was inspired to write this book after investigating the earliest version of the Cinderella story rooted in the life of a real woman.