ABOUT THIS WEBSITE

The Historical Fiction Authors Cooperative (HFAC) is an international group of authors who first teamed up in 2010 to offer readers a selection of high-quality historical fiction e-books. HFAC membership is by invitation only, allowing us to assure the quality of the books we feature on this site.
You can search for books by historical period—Ancient, Medieval, 15-16th Centuries, 17-18th Centuries, 19th Century or 20th Century—or by Author, or browse our entire Catalog. Visit our Blog for posts by HFAC authors on researching and writing historical fiction.
Best of all… subscribe to the site (below) to stay 100% up to date!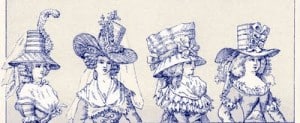 HFAC is governed by an elected Board of Directors that operates according to our member-written Bylaws.

AUTHOR UPDATES
Libi Astaire unveils her Jewish Regency Mystery novel, The Moon Taker, and two short mysteries, Too Many Coins and General Well'ngone In Love.
M. Louisa Locke's Deadly Proof, the fourth in her Victorian San Francisco Mysteries, now appears in our 19th Century catalog.
Sarah Woodbury adds The Lost Brother, her sixth Gareth and Gwen mystery, to our Medieval catalog.
I. J. Parker's The Shrine Virgin is the fourteenth in her Akitada series.
Judith Starkston is our newest author-member. Her first novel, Hand of Fire, now appears in our Ancient category.
Anna Castle has just published Death by Disputation, the second in her Francis Bacon Mystery Series.

Annmarie Banks introduces Books of the Dead, the third novel in her Elysium Texts Series.
John Campbell's second novel, A Lark Ascending, is now available.
Anna Castle, our newest author-member, adds Murder by Misrule to our 15th-16th Century list.
Libbie Hawker's new Tidewater brings to life the famous story of Captain John Smith and Pocahontas.
Sarah Woodbury's Warden of Time is the ninth novel in her After Cilmeri series.
Lisa Yarde's The Bride Price is the fourth book in her Sultana series.
FEATURED BOOKS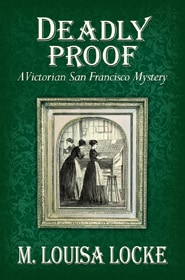 M. Louisa Locke's fourth book in her Victorian San Francisco Mystery series, Deadly Proof, is our newest featured book. In this blog piece she writes about her inspiration for writing this series and this book.
Sarah Woodbury's newest edition to her Gareth and Gwen Medieval Mystery series, The Lost Brother, is our second Featured Book. Woodbury discusses the origins of the word gotten in this blog piece.