ABOUT THIS WEBSITE

The Historical Fiction Authors Cooperative (HFAC) is an international group of authors who first teamed up in 2010 to offer readers a selection of high-quality historical fiction e-books. HFAC membership is by invitation only, allowing us to assure the quality of the books we feature on this site.
You can search for books by historical period—Ancient, Medieval, 15-16th Centuries, 17-18th Centuries, 19th Century or 20th Century—or by Author, or browse our entire Catalog. Visit our Blog for posts by HFAC authors on researching and writing historical fiction.
Best of all… subscribe to the site (below) to stay 100% up to date!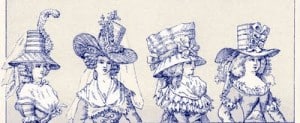 HFAC is governed by an elected Board of Directors that operates according to our member-written Bylaws.

AUTHOR UPDATES
Steve Bartholomew introduces Tunnel 6, set in 19th Century California.
Michael Llewellyn, our newest author-member, brings us two time-travel novels—Still Time and Past Time—plus Creole Son, set in the 19th Century.
Suzanne Adair's Deadly Occupation is her third Michael Stoddard mystery.
M. Ruth Myers' Shamus in a Skirt is her fourth Maggie Sullivan mystery.
G. S. Johnson adds his third novel, The Cast of a Hand, to our 20th Century list.

M. K. Tod, our newest author-member, brings her Lies Told in Silence and Unravelled to our 20th Century list.
Libbie Hawker's latest novel, Storm in the Sky, can be found in our Ancient list.
I. J. Parker's The Assassin's Daughter is the fifteenth in her Akitada medieval mystery series.
Peg Herring introduces Her Majesty's Mischief, the fourth in her Simon and Elizabeth mystery series.
Libbie Hawker launches her new two-part Egyptian series with House of Reckoning.
Sarah Woodbury's Cold My Heart, The Oaken Door,  and Of Men and Dragons are now a three-part series called The Lion in Wales.
FEATURED BOOKS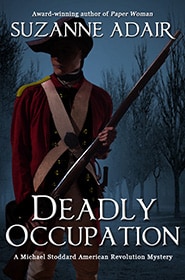 Suzanne Adair's third book in her Michael Stoddard American Revolution Mystery series, Deadly Occupation, is our newest Featured Book. In this blog piece, Adair describes the British occupation of North Carolina which was the inspiration for this book.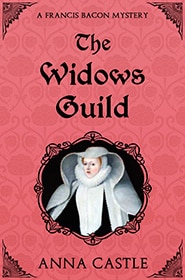 Anna Castles' third book in her Francis Bacon Mystery series, The Widows Guild, is our second Featured Book. In this blog piece Castle tells us about two real Elizabethan widows who appear in this book.