ABOUT THIS WEBSITE

The Historical Fiction Authors Cooperative (HFAC) is an international group of authors who first teamed up in 2010 to offer readers a selection of high-quality historical fiction e-books. HFAC membership is by invitation only, allowing us to assure the quality of the books we feature on this site.
You can search for books by historical period—Ancient, Medieval, 15-16th Centuries, 17-18th Centuries, 19th Century or 20th Century—or by Author, or browse our entire Catalog. Visit our Blog for posts by HFAC authors on researching and writing historical fiction.
Best of all… subscribe to the site (below) to stay 100% up to date!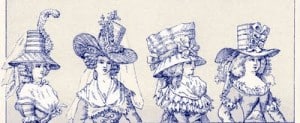 HFAC is governed by an elected Board of Directors that operates according to our member-written Bylaws.

AUTHOR UPDATES
Michael Lewellyn's The Goat Castle Murder joins our 20th Century list.
Richard Sutton unveils the first book, Voyages, in a new ancient-history series called The Gift.
Katie Aiken Ritter, our newest author-member, brings Viking: The Green Land to our Medieval list.
Libi Astaire's The Vanisher Variations is her latest Jewish Regency Mystery.
Ann Parker's new What Gold Buys joins our 19th Century list.
Ciji Ware, our newest author-member, adds five novels to our 18th and 19th C. lists: A Cottage by the Sea, A Light in the Veranda, A Race to Splendor, Island of the Swans, and Midnight on Julia Street.
Mirella Sichirollo Patzer's The Prophetic Queen now appears in our Medieval list.
M. Louisa Locke's newest Victorian San Francisco Mystery, Pilfered Promises, appears in our 19th Century catalog.
Libbie Hawker brings two new novels at once to our Catalog. Mercer Girls is on our 19th Century list, while Eater of Hearts is on our Ancient list.
JJ Toner's The Serpent's Egg joins our 20th Century List.
M.K. Tod's Time and Regret now appears on our 20th Century list.
FEATURED BOOKS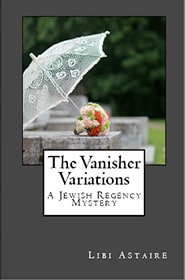 Libi Astaire's fourth book in her Jewish Regency Mystery series, The Vanisher Variations, is our newest Featured Book. In this blog piece Astaire tells the history of the Brighton Baths, which is the delightful setting for this book.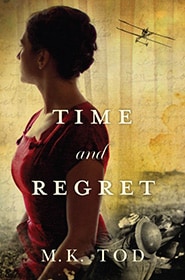 M.K. Tod's WWI novel, Time and Regret, is our second Featured Book. In this blog piece, Tod describes her research into the history of the Canadian 19th Battalion that helped her create the story of one soldier's experience during this horrific war.