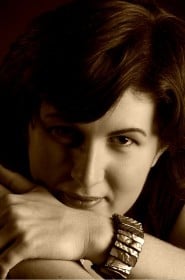 My name is Cheri Lasota and I've been a longtime member of the Historical Fiction Authors Cooperative. Quite recently, I had been hearing among HFAC members and author friends in general that they were enjoying releasing audio book versions of their novels. I decided to take the plunge myself a couple weeks ago, and my two historical novels, Artemis Rising and Echoes in the Glass, will likely be released in late June.
However, when I started researching how to market audio books, I realized just how different e-books and paperbacks were from audio books. While there are a plethora of avenues to market or advertise e-books, there are almost none for audio books. That shocked me, since audio books have been around a long time.
The industry kicked off with tapes and CDs, but it wasn't until Audible.com came into existence that the digital-only format of audio books really took off. Listeners also tune in via iTunes, among other platforms. But Audible is the gold standard in the industry now, both for authors and listeners.
Nowadays, an author or publisher can sign up at ACX.com, listen to narrator/producer auditions of their titles, and then work directly with a narrator to produce an audio book. The process is fun, exciting, and surprisingly easy.
While brainstorming marketing ideas with fellow HFAC members and other authors, an idea popped into my head. I felt authors and listeners really needed to have an email newsletter for audio books. This service would allow authors to both share their audio book titles with a dedicated audience based on genre and also offer up the giveaway coupons that ACX gives them for promotions. And listeners needed an easier way to find quality audio books based on the genres they like.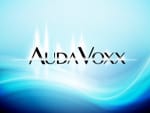 Out of that brainstorming session my new venture, AudaVoxx.com, was born. The concept is quite simple. Listeners sign up to receive whatever newsletters they wish, and they'll receive a new edition each Friday morning.  They can click through to Audible to buy and download any titles they find interesting, or enter one of the giveaway contests within the newsletters.
The genres a listener can choose from are as follows:
Historicals
Mysteries & Thrillers
Scifi & Fantasy
Young Adult Fiction
Nonfiction
Romance
General Fiction
What you'll discover in each newsletter:
Discover new audio book possibilities and giveaways for free audio books. Audible audio books are rarely on sale, so having a chance to win audio books from your favorite authors–NYT and USA Today Bestsellers have already signed up!–would be awesome, right?
Learn about the accompanying e-book versions for some audio books. If you purchase the audio book you'll often receive a discount for the e-book and vice versa. And with Whispersync technology, you can switch seamlessly between the e-book and audio book for an immersive experience.
Learn more about the producers who narrate these great audio books with our Narrator Spotlights.
So if you've not listened to audio books before, you might be wondering what Audible is. It's the easiest way for folks to listen to audio books and for authors/publishers to create audio books. Via their free Audible app (https://www.audible.com/mt/Apps), you can listen to audio books on any smart phone, tablet, or computer. And you don't have to sign up for a monthly Audible subscription in order to win a free audio book or buy the occasional audio book via AudaVoxx. Pretty cool!

The next editions of the AudaVoxx Newsletters will arrive in your inbox on Friday, June 6th. Interested in trying it out? You can sign up on our main home page here: http://www.audavoxx.com/. Happy listening!
If you're an author, narrator, or publisher looking to promote an audio book title, learn more here: http://www.audavoxx.com/promote-with-us/.
Cheri Lasota, June 2, 2014  
Historical Fiction Authors Cooperative members are moving into audio books full steam ahead. If you look at the author and book pages of the following authors, you will find links to their audio books: Warren Berger's The Purples, Donis Casey's Alafair Tucker Mystery Series, Joanne Dobson's Face of the Enemy, Colin Falconer's Isabella: Braveheart of France, M. Louisa Locke's Maids of Misfortune and Victorian San Francisco Stories, Beverle Graves Myers' Tito Amato Mysteries and Face of the Enemy, Ann Parker's Silver Rush Historical Mysteries, selected books in I.J Parker's Akitada Mystery Series, selected books in Priscilla Royal's Medieval Mystery Series, N. Gemini Sasson's Uneasy Lies the Crown, Suzanne Tyrpak's Hetaera, and Lisa Yarde's On Falcon's Wings and Sultana.