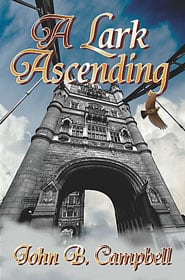 Before Downton Abbey premiered on television, I had an interest in the era between the world wars and the Golden Age just prior. I knew I wanted to somehow dramatize the social impacts of the Great War. I began writing fiction in the mid 1990s. Downton Abbey has since kindled a large audience ready for tales told against an early twentieth century backdrop. I am hopeful that my work will be well-received.
What particularly interested me as a writer was the shocking turn of events. Prior to 1914, as we know, people in general were feeling optimistic. Scholars have commented on the high expectations most had. Industrialization and scientific advancement gave the impression of even better days to come. Like a change in the wind, it all came crashing down, and 1914 has since been described as "the year the world went mad."
In my debut novel, Walk to Paradise Garden, one of my aims was to contrast the cataclysmic war years with idyllic flashbacks. For example, while talking with main character John Armitage in a bistro only a few miles from the front lines, Evelyne Grenville describes life in St. Petersburg, Russia (her father had been an assistant to British ambassador George Buchanan). "Riding home in a sleigh alongside icy canals lined with palaces, snug under sable coverlets—it was like a fairyland. Well, that's the girl in me talking. It wasn't so nice for everyone."
Paradise covers a long life span and its theme underscores the need for resilience.
I began writing A Lark Ascending as a genre mystery with an adolescent in London as the amateur sleuth. I don't plot ahead of time, and this story soon became a number of things of its own volition: a psychological sketch, a drama of political intrigue, and, lastly, a stance against bullying.
On that last point, thirteen-year-old Malcolm Roberts learns to deal with different types of bullies with courage and insight. I would like to think that we learn from him, that we sympathize with his vulnerability and admire his growth.
Part of his susceptibility to pathos is a result of his family situation. He is a lonely boy, forced to rely on his own resources in order to recapture his home life. He needs to find answers to the mystery over his friend's murder and then ward off an even larger problem.
While working on Lark, I enjoyed learning about the Chinese in Limehouse and the Jewish community in Whitechapel. I love implementing touches of modernity, such as the use of a telephone, against the age-old sound of horse hooves on cobbles.
I hope to write another Malcolm Roberts mystery and am contemplating possibilities. 1920s London offers much to pull from with its many social issues and political unrest. It's a great era, and the locale is a treasure trove.
John B. Campbell, November 24, 2014