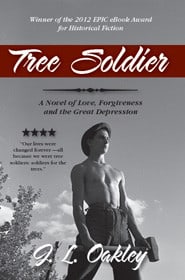 I didn't intend to write historical fiction based on events or eras in my corner of the Pacific NW. My first novel, The Jossing Affair, was, after all,  set in WW II Norway. I suppose it's my first love, but when I needed a paper to write for my class on NW history, I recalled the stories my mom used to tell me about the CCC boys who showed up near her uncle's remote ranch in Idaho in 1933. I decided to explore the Civilian Conservation Corps in my county and see if there was something. There certainly was. The paper grew from a few pages into a journal article. After interviewing several "boys" who had been in the CCCs, a story idea for a novel developed. It became the award winning Tree Soldier.
But from where did I start? What was the Civilian Conservation Corps? My search began in the governmental records section of my local university library.
Mixing fact with fiction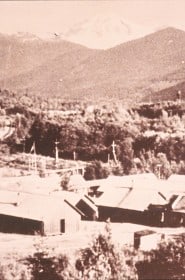 The CCCs, I discovered, was one of the most popular New Deal programs during the Great Depression. This inspired organization was formed in desperate times. In the spring of 1933, 25%  of all young men in America from age 16 to 30 were out of work. Youths and older men were riding the rails around the country looking for something that would support them. Social unrest was on the brink. Recognizing this, just two weeks after his inauguration in early March 1933, Franklin D. Roosevelt proposed an emergency conservation corps to put these young men and in many cases, veterans, to work. The bill was  passed and signed in eight days! In April, two weeks later, camps popped up all over the country.  Soon they were called FDR's Tree Army for the number of trees they planted.
My mom always talked about the boys from New Joisey up at that main camp in Lowman. For Tree Soldier I set my story in a remote area of the North Cascades in Washington State. At its heart is Park Hardesty, a young man from Pennsylvania running away from a past mistake, and a local woman who wants to be in the Forest Service when women who could not. Add local squads from surrounding towns testing boys from back East, you have conflict. The mountains could do you in too.
Young Men and Work: Healing the Environment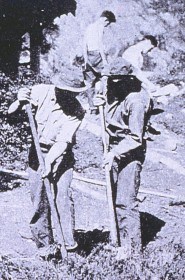 The second thing I learned about the CCCs was that our nation's environment was in distress. Most Americans have heard stories of the Dust Bowl, but not many understand that the dust storms were the result of 50 years of settling the Plains, leading to soil erosion and other disasters. In the forests of the Pacific NW (and the upper Midwest to some extent) overlogging was the issue along with beetle infestation due to weak trees and climate. Forest fires were rampant. In the Northwest, Washington and Oregon had 16% of all the national forests in the country. Putting young men to work meant moving thousands across country. In my state by September 1933, there were  9500 CCC boys working in around 48 camps run by the War Department, 6500 of them from out of state. Fact into fiction. My own Joisey squad.
Enjoying Success
So, I wasn't planning on writing a novel about my area until I needed that paper for a class, but I have been most grateful for the attention Tree Soldier has garnered. In 2012, it won the EPIC ebook Award for historical fiction and the grand prize from Chanticleer. The Lewis and Clark Valley communities chose it for their 2013 Everybody Reads. On November 10th, I fly over to Lewiston, ID and begin a 4 day tour of 7 libraries in two states. It's a "pinch me" moment.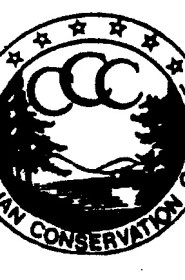 Last year I became a Humanities Washington speaker, going around the state speaking on the topic of the CCCs in my state. I have found a passion in my audiences for the work these boys did 80 years ago.
They built beautiful, lasting structures.
An off shoot is the novel.
Janet Oakley, October 28, 2013