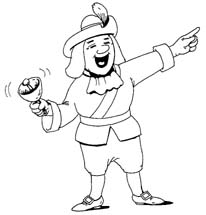 Once a week the Historical Fiction Authors Cooperative will post the books in our catalog that are free, discounted, or newly published. If you want to make sure you get notified in a timely matter, please subscribe to our blog (see bottom of page)  Thanks!
FREEBIES
Short Term:
M. Ruth Myers, No Game for a Dame, Free on Kindle, Friday-Sunday, January  4-6.
Long Term:
Sarah Woodbury, The Bard's Daughter, Free on Kindle and Nook
Sarah Woodbury, Daughter of Time, Free on all ebookstores
 DISCOUNTED
N. Gemini Sasson, The Crown in the Heather (The Bruce Trilogy: Book I), 99 cents on Kindle.
Cheri Lasota, Artemis Rising,  99 cents on Kindle and Nook
P.B. Ryan, Still Life with Murder, 99 cents in all ebookstores
Peg Herring, MacBeth's Niece, 99 cents on Kindle
Priscilla Royal, Wine of Violence, 99 cents in all bookstores
NEWLY PUBLISHED
Priscilla Royal, The Sanctity of Hate, Dec 4, 2012  Now Available as an ebook in all ebookstores