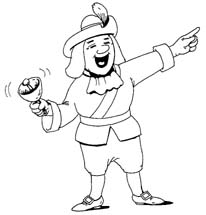 Once a week the Historical Fiction Authors Cooperative will post the books in our catalog that are free, discounted, or newly published. If you want to make sure you get notified in a timely matter, please subscribe to our blog (see bottom of page)  Thanks!
FREEBIES
Long Term:
Susanne Alleyn, Masquerade, short story, Free on Smashwords
Sarah Woodbury, The Bard's Daughter, Free on Kindle and Nook
Sarah Woodbury, Daughter of Time, Free on all ebookstores
DISCOUNTED
M. Louisa Locke, Uneasy Spirits: A Victorian San Francisco Mystery, 99 cents on Kindle from April 29 to May 5.
Cheri Lasota, Artemis Rising, 99 cents for a limited time in all ebookstores
Rebecca Lochlann, The Year-god's Daughter (Child of the Erinyes Book One), 99 cents for a limited time on Kindle, Nook
Peg Herring, MacBeth's Niece, 99 cents on Kindle
P.B. Ryan, Still Life with Murder, 99 cents in all ebookstores
NEWLY PUBLISHED
Suzanne Adair, A Hostage to Heritage, on Kindle, and Smashwords
Rebecca Lochlann, In the Moon of Asterion (Child of the Erinyes Book Three), on Kindle, Nook,
V.R. Christensen, Cry of the Peacock, on Kindle

M. Ruth Myers, The Whiskey Tide, on Kindle