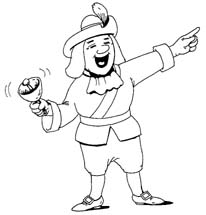 Once a week the Historical Fiction Authors Cooperative will post the books in our catalog that are free, discounted, or newly published. If you want to make sure you get notified in a timely matter, please subscribe to our blog (see bottom of page)  Thanks!
FREEBIES
Long Term:
Sarah Woodbury, The Daughter of Time, Free in all ebookstores
Sarah Woodbury, The Good Knight, Free in all bookstores
P. B. Ryan, Still Life with Murder, Free in all ebookstores
Susanne Alleyn, Masquerade, short story, Free on Smashwords
DISCOUNTED
Donis Casey, The Old Buzzard Had It Coming (Alafair Tucker Mystery #1), 99 cents in all bookstores
Sarah Woodbury, The Bard's Daughter, $1.99 on Kindle and Nook
N. Gemini Sasson, The Crown in the Heather (The Bruce Triology: Book I), 99 cents on Kindle
Peg Herring, MacBeth's Niece, 99 cents on Kindle
NEWLY PUBLISHED
Elisabeth Storrs, The Golden Dice, on Kindle, Nook, and Kobo
V. R. Christensen, The Invitation (Sixteen Seasons Short Story) on Kindle
I. J. Parker, The Left-Handed God on Kindle
Sarah Woodbury, The Fourth Horseman (A Gareth and Gwen Medieval Mystery), in all ebookstores
Peg Herring, The Lady Flirts with Death (Five Star Mystery Series) in selected bookstores
I. J. Parker, Death of a Dollmaker (Akitada Mystery Series) on Kindle
Suzanne Adair, A Hostage to Heritage, on Kindle, and Smashwords** Get in the mood for July 4th with this Revolutionary War thriller!