Once a week the Historical Fiction Authors Cooperative posts the books in our catalog that are newly free, discounted, or published. If you want to make sure you get notified in a timely matter, please subscribe to our blog.
Short Term Freebies and Discounts: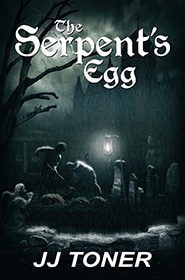 Serpent's Egg by JJ Toner
Max and Anna are in love and want to get married. But this is Germany, 1938. Their union is against Nazi laws, as Anna is part-Jewish. A Gestapo officer agrees to authorize the marriage, but only if Max infiltrates and betrays a Marxist resistance cell, the Red Orchestra. This is not an assignment that Max can refuse. If he succeeds, Anna will get the wedding she longs for, but many brave resistance fighters will die…
99 cents on Kindle for a limited time.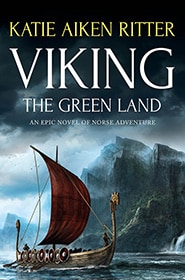 VIKING: The Green Land by Katie Aiken Ritter
ICELAND, 982 A.D. A SHIP OF OUTLAWS. A WOMAN, ALONE. Dangerous seas…and even more dangerous secrets on board. Iceland's powerful Althing Council has convicted seafarer Tiller Thorvaldsson of murder – to force him on a ship for a perilous quest in search of a legendary land, said to lie in uncharted western seas. Who is the mysterious, beautiful woman aboard, called Fishgirl? A skilled liar, she tells Tiller that her life is in danger and that she is in desperate need of an ally…but do they dare trust one other?
Based on the Saga of Erik the Red and evocative of Jean Auel's CLAN OF THE CAVE BEAR, THE GREEN LAND is a sweeping epic novel of murder, passion, love, and courage in a battle for survival between the dark forces of intrigue and the redemptive power of the human spirit.
Fast-paced action with complex, strong-willed characters and meticulously researched, authentic storytelling – with plot twists to keep you guessing until the last page – you'll love the experience of reading VIKING: THE GREEN LAND!
Will finding land offer hope…or bring them even greater danger? ADVENTURE AWAITS! Buy VIKING THE GREEN LAND now to set your sails for excitement.
Discounted to $4.99 on Kindle for a limited time.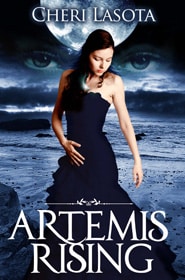 Artemis Rising by Cheri Lasota
Torn between her father's Catholicism and her mother's Pagan beliefs, Eva finally chooses Paganism. She accepts the name of Arethusa but learns too late that her life will mir­ror the Greek nymph's tragic fate. When they sail to the Azores Islands, her mother tells her that the ful­fill­ment of her des­tiny rests with Diogo, the shipowner's son. But Eva sees a vision of another…
When the ship founders off the Azores, Tristan, a young Azorean, saves her. Destined to be with Diogo and aching for Tristan's for­bid­den love, Eva must some­how choose between them, or fate will soon choose for her.
Free for a limited time on Instafreebie
⊕⊕⊕⊕
New Publications:
Mist-chi-mas: A Novel of Captivity by J. L. Oakley
In Mist-chi-mas, everyone is bound to something.Jeannie Naughton never intended to run away from her troubles, but in 1860, a woman's reputation is everything. A scandal not of her own making forces her to flee England for an island in the Pacific Northwest, a territory jointly occupied by British and American military forces. At English Camp, Jeannie meets American Jonas Breed. Breed was once a captive and slave — a mistchimas — of the Haida, and still retains close ties to the Coast Salish Indians.
But the inhabitants of the island mistrust Breed for his friendship with the tribes. When one of Breed's friends is murdered, he is quickly accused of a gruesome retaliation. Jeannie knows he's innocent, and plans to go away with him, legitimizing their passionate affair with a marriage. But when she receives word that Breed has been killed in a fight, Jeannie's world falls apart. Although she carries Jonas Breed's child, she feels she has no choice but to accept a proposal from another man.
Twenty years later, Jeannie finds reason to believe that Breed may still be alive. She must embark on a journey to uncover the truth, unaware that she is stirring up an old and dangerous struggle for power and revenge…
Now available on Kindle
Journey to Rhyolite (new edition)  by Steve Bartholomew
Rhyolite is the greatest boomtown in Nevada, soon to become State Capitol and make everyone rich. Nathaniel Strange journeys here to seek out Annabelle, love of his life. He finds a little girl lost in the desert. She makes him remember Snallygaster, who has stolen everything from him including Annabelle and his own freedom. Nathaniel has come here for another reason: to confront the man he murdered back in Baltimore. He must discover if he is to lose everything again, including his revenge.
Available on Kindle
Shades of Time by Sarah Woodbury
March 1294. With David and Llywelyn in Ireland, the rule of Wales and England has fallen to Math and Anna. Unbeknownst to them, however, rebellious barons have tried to assassinate David and thrown Ireland into civil war. When the treachery reaches across the sea and touches Anna, she finds herself at the center of a conspiracy that stretches from Dublin to Edinburgh–and only her actions and choices stand between her family and the destruction of everything they've worked so hard to build.
Shades of Time takes place simultaneously with Outpost in Time, the previous book in the After Cilmeri series.
Available on Kindle, Nook, iBooks, Kobo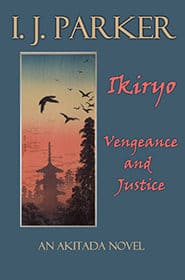 Ikiryo: Vengeance and Justice by I. J. Parker
Deeply distressed by his wife's adultery, Akitada returns to the capital to patch up his marriage and to help Superintendent Kobe with a case of poisoning. But before he can deal with either, the prime minister orders Akitada to save his dying brother who is plagued by a vengeful spirit from his past. Unable to refuse, Akitada plays a risky game to bring justice to some of the dying man's victims. Soon he is in even more deadly trouble when he tumbles into an affair with a dangerous woman and becomes the target of a cold-blooded assassin.
Available now on Kindle
⊕⊕⊕⊕
Permanently Free or Discounted:
Libi Astaire, The Tempest in the Tea Room (A Jewish Regency Mystery Book 1), is Free on Kindle, iTunes, Nook, Kobo
Anna Castle, Murder by Misrule (The Francis Bacon Mystery Series Book 1) is Free on Kindle, Apple, Kobo, Nook
M. Louisa Locke, Maids of Misfortune: Victorian San Francisco Mystery (Book 1)is Free on Kindle, Nook, Apple, KoboGooglePlay
Ruth Myers, No Game for a Dame (Maggie Sullivan Mysteries 1) is Freeon Kindle, Nook, Apple, Kobo
JJ Toner, Zugswang (a Saxon short story) is Free on Kindle, Apple, Kobo, Nook, Smashwords
Sarah Woodbury, The Good Knight (Gwen and Gareth Medieval Mystery Book 1) is Free in Kindle, iTunes, Nook, Kobo
Sarah Woodbury, The Last Pendragon (The Last Pendragon Saga Book 1) is Free on Kindle, Apple, Kobo, Nook, GooglePlay
*****
Peg Herring, MacBeth's Niece, 99 cents on Kindle
Beverle Graves Myers, Interrupted Aria-A Tito Amato Mystery, 99 cents in selected ebookstores
Ann Parker, Silver Lies (Silver Rush Mysteries Book 1) is 99 cents in selected ebookstores
Pricilla Royal, Wine of Violence (A Medieval Mystery #1), 99 cents in selected ebookstores.
Sarah Woodbury, Cold My Heart (The Lion in Wales Book 1), 99 cents in selected ebookstores.
SaveSave
SaveSave