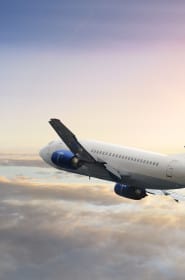 While it is not necessary or always possible for authors to travel to their settings in historical fiction, I know how much a visit can enhance the realism and add perspective to any story. In writing a series set in Moorish Spain, each trip to Granada's Alhambra has increased my understanding of how the historical figures who inhabited the site lived and died. I am still learning about the place they called home.
Should you go?
Of course, you do not have to go. You may not even want to make the journey, though I would guess if you are reading this post, you might have considered it. Travel can be expensive and less fun these days. Are you lucky enough to live in close proximity to the setting of your novel? Then traveling is easier for you than most. If you are not so fortunate and relied on research instead, the journey may be unnecessary. Local libraries, museums and reenactment societies can provide access to information. It is also possible the setting you have chosen no longer exists, making travel there impossible. If Napoleon's troops had blown up Alhambra in 1812, well, I would certainly have less to say about the location in my novels.
Know before you go
The setting and / or structures have altered over time. Sites change over time, even within a few years. Buildings and street plans, even the flora of a particular region, may be recent additions that did not exist during your chosen era. Never assume your view matches earlier perspectives, even in areas untouched by modern roads and construction. Granada's Alhambra changed progressively during the two-hundred year span in which my novels take place, with each successive ruler making additions and alteration. They also destroyed prior buildings in favor of new ones. For the earlier books in the series, I had to rely on descriptions in primary sources and archaeological excavations to imagine the layout of the first palaces and courts. Most visible remnants of the complex date from the fourteenth rather than thirteenth century.
What are normal visiting hours and the best times to visit? Nothing worse than an arrival at your chosen setting only to find you cannot gain access because of closures or overcrowding. Heritage sites make information about dates and times available via their websites. If your location is a very popular attraction, as is Granada's Alhambra, you may find morning visits are next to impossible to schedule, unless you do not mind long lines. Check out travel sites, like Trip Advisor or Lonely Planet where reviewers leave detailed information about planning a tour.
How accessible is the site? Can you arrive by one means of transportation? Are you required to walk from your drop-off point or a parking lot to the site? Once you are there, do you need to climb any stairs or a sloping hill? Avoid such surprises by visiting the websites affiliated with your location, making a call or writing an email.
What navigational restrictions are in place? From the proximity of parking, wheelchair accessibility and restricted access to certain areas within the site, find out as much information about getting around your chosen location before you make the trip. Nothing worse than having your heart set on exploring a particular place, which you have designated as the setting of a scene, only to find you cannot enter. Again, check the website, email or telephone someone who can provide you with the most current information.
While you're there
Take pictures of everything; full scale and precise detail. This should be a given, but make sure you have a good, working camera. You will never remember every aspect of your journey. The sight of all those gorgeous pictures afterward will keep the memory of your trip foremost in mind as you write the novel. Take wide shots and close ups, from every possible angle. What would your characters have seen? For last year's Alhambra trip, I brought my Nikon camera, Android phone and Windows tablet to ensure I would not miss anything.
Record yourself with a phone or tablet along walking routes your characters would have taken. You will want to preserve every sensory experience you have gained on your journey. Even if you have a good quality camera, it cannot highlight aspects of a tour that will lend authenticity to your writing, such as the sounds and some sights. Inhabit the spaces your characters did. Could they have viewed a shaft of late afternoon light streaming through a window? What sound did a pair of shoes on worn cobblestones make? Do you have a dungeon scene in your novel? Close our eyes and inhale the moldy smells of a neglected room. Hold your phone or tablet up and record yourself doing those actions. Keep both devices handy for jotting notes about tactile experiences, such the damp chill permeating centuries-old walls. The doors and tile work of Alhambra particularly fascinate me; my characters often touch the wood and ceramics, admiring their smooth texture and cool feel because that is what I did.
Study every onsite map you can find. Even if you swear this trip will never fade, some details will. For instance, you will never memorize the exact twists and turns your main character must take to get from point A to B. Heritage sites keep maps updated for the ease of visitors; better than older versions at home or on the internet. Take the maps (get more than one, as some may be richly detailed) and note any obstacles that would have existed in your chosen period. That clear path from A to B that you are walking now might not have existed back then; how else would your characters have gotten around?
Bring pre-addressed labels, plastic sleeves and padding for the books you will buy. Heritage sites have book shops all devoted to your location. Your best finds will be books with companion DVDs, which will also aid your descriptions. You will want to buy every single book on your topic. Even if it is financially feasible, keep in mind the logistics of shipping heavy boxes back home. Minimize the risk of damage to these new additions to your research library. Pack a roll of heavy-duty tape, labels, protective sleeves and padding; nothing as frustrating as being in another country looking for these items. Worse if the locals speak a language you do not know.
Take advantage of guided tours of your location. You might gain from doing your own exploration at your chosen pace, but local guides often know the hidden history of a site or have access to restricted areas. I will admit to a bit of overconfidence about touring Alhambra recently. After twenty years of research and trips, what could any tour guide show me about the spaces? A lot, apparently. Throughout the series, I have written about the luxurious experience of a visit to Alhambra's bath. I had never seen the area except in pictures. On every prior visit, the rooms remained closed to the public for renovation, but they opened up in 2013 to tours. The scale surprised me, as I realized the spaces could not have accommodated as many people as I once thought. I would not have known the possibility without a tour.
A walkthrough of the places your characters have lived, perhaps allowing you to see what they would have seen, can be inspirational. You might experience scents and sounds that would remain outside of your awareness, elements of history no photograph can capture. Local people, especially those whose families have lived in the area for generations, can also offer their unique outlook on the place, which will enhance your storytelling. It is not vital that you go, but the trip may be worthwhile.
Lisa Yarde, April 14, 2014
Lisa J. Yarde writes fiction inspired by the Middle Ages in Europe. She is the author of two historical novels set in medieval England and Normandy, The Burning Candle, based on the life of Isabel de Vermandois, and On Falcon's Wings, chronicling the star-crossed romance between Norman and Saxon lovers. Lisa has also written four novels in a six-part series set in Moorish Spain, Sultana, Sultana's Legacy, Sultana: Two Sisters, and Sultana: The Bride Price (available spring 2014) where rivalries and ambitions threaten the fragile bonds between members of a powerful family. Her short story, The Legend Rises, which chronicles Gwenllian of Gwynedd's valiant fight against English invaders, is included in Pagan Writers Press' 2013 HerStory anthology.