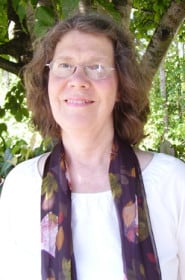 J. L. Oakley is an award-winning writer of historical fiction.
Tree Soldier won the 2012 EPIC ebook award for historical fiction and as well as the grand prize for Chanticleer Books Reviews. The Jossing Affair, a finalist at the Pacific Northwest Writers Association lit contest, is also a finalist at Chanticleer Books Reviews.
Her published essays appear in the Cup of Comfort ranging from the dreams of four generations of women in her family to doing drywall after the sudden loss of her husband. "Dry Wall in the Time of Grief" was the top winner in non-fiction at Surrey International Writers in 2006.
Her articles on Washington State history are at Historylink.org.
An historian and educator, J. L. has taught everything from splitting shakes to making butter to 3rd graders at a cabin in the woods, researched the life a 19th century West Coast bark, and hiked across Haleakula Crater on Maui twice. She loves gardening and eating the fruits of her labor. Lately, she planted flax to figure out how to ripple, ret, scutch, and hackle it. The linen yarn may be too rough for weaving, but it's the journey that counts.
She lives in the Pacific Northwest, loves its history and writes every day. No matter what.
Historical Fiction eBooks featured on this website