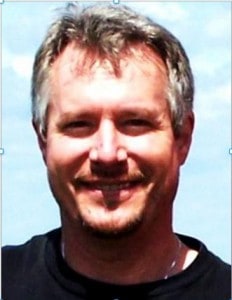 Jack Dixon is the author of the award-winning historical novel, The Pict and Jerusalem Falls. A native of Philadelphia, Pennsylvania, Jack grew up surrounded by the richness of American history, and his love for history and literature caught on early.
Jack lives in Delaware County, PA, where he's hard at work on an expanded version of The Pict and a third historical novel.
Historical Fiction eBooks featured on this website
Link to author's other fictional work
HFAC Interview
HFAC: When did you first realize that you wanted to write?
I've wanted to write since I was a kid, in my early teens. I started writing my first book at fourteen. I probably got around ten thousand words written, but I'm not sure whatever happened to it. I also wrote lyrics for the rock band for which I played bass as a teenager. Over the years, I started three or four more books, which I never finished because of the growing demands of my career. I started my first serious work in earnest in 2005, and published The Pict two years later. It was definitely a lifelong dream come true.
HFAC: Why were you drawn to historical fiction and why did you choose this era in particular?
I've always loved history, and I was always curious about the people who played central roles in the events that shaped our world. Eventually, I decided to write the stories of those people as I imagined them to have unfolded. My curiosity about the Picts began in seventh grade, when my history teacher could not adequately explain why the Romans never took Scotland, or who the people were who inspired the Romans to build two massive walls to defend against.
HFAC: How would you describe your main character's personal journey as the story unfolds?
Calach was an unassuming, reluctant leader in a time when his people craved leadership in the face of Roman invasion. His ideals propelled him to the forefront of a conflict he would rather have avoided, but which he ultimately embraced and inspired his disparate, ragtag countrymen to overcome.
HFAC: About your writing process – did the characters of your novel drive the plot or was it the plot that allowed the characters to develop?
The plot gave birth to the characters, but I also found that in the process of writing, the characters come to life and exert their own influence over the plot. I was surprised to find that writing often feels like a collaboration between the writer and the characters.
HFAC: What preparations did you make before beginning to write The Pict? For example, how long did you study the era and the specific settings in which your work is placed?
I start with a complete outline of the story, and then I flesh it out through several passes, immersing myself in research and related literature as I go. I researched the Picts over the course of five or six years. My father's bloodline is Pictish in its distant origin. A visit to Scotland sealed the deal and gave me a personal feel for the landscape in which the story takes place. All in all, dozens of books and years of sporadic research went into writing the story.
HFAC: Do you envisage specializing in writing of this period of history or are there other eras that appeal to you?
I'll write about a variety of places and times rather than focus on this one era. There's a lot more to write about the first century Picts, and I intend to publish a significantly expanded rewrite of The Pict one day soon. But my second novel, Jerusalem Falls, takes place in Medieval Europe and the Holy Land, and I enjoy writing for that era as well. I have nearly a dozen other outlines from various places and times, so no, I won't be specializing in the Roman era or the Dark Ages.
Thank you, Jack Dixon
Lorraine Frasier King for Historical Fiction eBooks