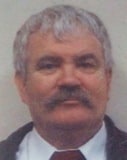 Bitten by the writing bug in his teens, JJ Toner finally started writing again in 1996, after half a lifetime of procrastination. Not that he was ever short of good excuses. For 25 years he worked with computers as a petroleum geophysicist, with scientists, accountants, engineers, and in a variety of industries, from health care through manufacturing to shipping. His work took him all over Europe, and yet he somehow found time to marry, built a home, father three kids, and get his golf handicap down to single figures.
JJ lives in Ireland with his wife and his youngest son, and has been writing full time since 2007. His output is eclectic. As of July, 2013, he had written two detective thrillers, one collection of short science fiction stories, two WW2 historical thrillers and a whodunnit set during the First Crusade. He also writes a lot of short stories and has amassed close to 150.
Major writing influences include Frank O'Connor, James Thurber, Patrick Campbell, PG Woodhouse, Samuel Beckett, Harold Pinter, Ray Galton and Alan Simpson, John Steinbeck, John Le Carré, Robert Harris, Richard Dawkins, Ellis Peters, Bernard Cornwell, Ken Follett, Alistair Mclean, Charles Dickens, Isaac Asimov, John Windham, Anne McCaffrey, Robert Sheckley, R. A. Lafferty, Tom Sharpe, Flannery O'Connor, Raymond Chandler and, of course, Douglas Adams.
Website, General Blog, Writer's Blog, Facebook, Twitter, Goodreads
Historical Fiction eBooks featured in this website
Black Orchestra Series
Red Orchestra Series