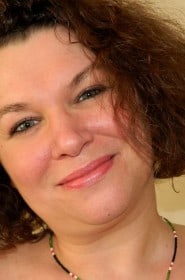 Karen Perkins lives in Yorkshire, England, where she spends her time writing as well as editing and formatting as proprietor of LionheART Publishing House. She has been a keen sailor since childhood, competing nationally and internationally until the day she had both National and European Ladies Championship titles – and a terminally bad back.
She has written one novella, Ill Wind, and one full-length novel, Dead Reckoning (long-listed in the Mslexia Novel Competition 2011). Both are number one bestsellers in UK Sea Adventures on Amazon) in the Valkyrie Series. A further Valkyrie novel, Look Sharpe!, will be published at the end of 2013, followed by Ready About! Both books follow the fortunes of Henry Sharpe, a character we have already met in Ill Wind and Dead Reckoning. Relationships are turned upside down and secrets revealed.
Karen Perkins has also written the novel Thores-Cross. A dark, haunting tale set in the North Yorkshire Moors about isolation, superstition and persecution, Thores-Cross follows the stories of Emma, a present day writer, and Jennet, an eighteenth century witch. Thores-Cross is a number one bestseller in British Horror on Amazon.com.
Website, Blog, Facebook, Twitter, Goodreads
Author's Other Historical Fiction