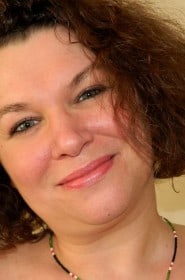 Karen Perkins is the author of six fiction titles in the Valkyrie Series of Caribbean pirate adventures and the Yorkshire Ghosts Series. All of her fiction titles have appeared at the top of bestseller lists on both sides of the Atlantic and she has sold over 50,000 books in her first two years as an independent author.
Karen's latest book, Knight of Betrayal is her second novel in the Yorkshire Ghosts Series. Set in both 1170 and modern day, Knight of Betrayal focuses on the four knights – Hugh de Morville, Reginald FitzUrse, William de Tracey and Richard le Brett – who broke the sanctuary of Canterbury Cathedral to murder the Archbishop, Thomas Becket. Hiding out in Knaresborough Castle, the extreme level of their medieval sense of guilt and dishonour has horrific repercussions nearly a millennium later.
Karen is also the proprietor of LionheART Publishing House. Established to help and support Indie authors with the practical side of publishing their books, e.g. editing, formatting and professional cover design, Karen and her team have helped over two hundred books come to publication in the past three years.
Website, Blog, Facebook, Twitter, Goodreads
Historical Fiction eBooks featured in this website
Yorkshire Ghosts Series
The Valkyrie Series
Author's Other Historical Fiction