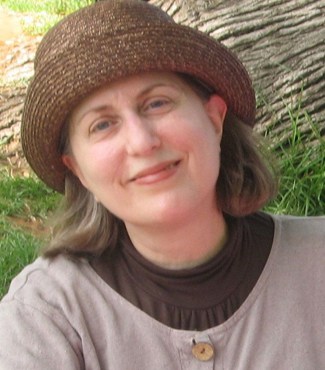 Libi Astaire grew up in Kansas, where references to The Wizard of Oz are almost as common as wheat fields, so it was perhaps inevitable that Libi caught the travel bug early on. She made her first trip to England while still in high school, and from the moment she breathed in the musty air of her first medieval castle she felt right at home.
Her travels eventually led her to Jerusalem, where she began to write about Jewish history for Mishpacha Magazine, an international weekly based in Israel. That led to an invitation from a small publisher to create a historical mystery series with a Jewish theme—and the Ezra Melamed Mystery Series, which is set in Regency England, was born.
The first book in the series, The Disappearing Dowry, received a Sydney Taylor Notable Book Award from the Association of Jewish Libraries.
When the publisher went out of business a few years later, Libi decided to continue with the concept of the series concept and give it a new name: The Jewish Regency Mystery Series. After readers began to clamor that they wanted to see more of two young Jewish pickpockets that were originally meant to play just supporting roles—General Well'ngone and the Earl of Gravel Lane—Libi gave them their own mystery to solve in The Moon Taker.
One of the pleasures of writing these mystery novels set In Regency England has been introducing readers to a Jewish community that few people know existed. Another aspect of Anglo-Jewish history that few people know much about is the story of a small group of Crypto-Jews, originally from Spain and Portugal, who were living in England during Shakespeare's time. Her interest in this secret community led Libi to write an historical novel called The Banished Heart, where she creates an imaginary backstory for what might have been going on behind the scenes while Shakespeare was writing his play The Merchant of Venice.
Libi still lives in Jerusalem, although she often makes whirlwind stops in England while on her way back to visit her family in Kansas.
Works featured on this website:
Ezra Melamed Mystery Series
Jewish Regency Mysteries
Jewish Regency Short Mysteries
Stand alone