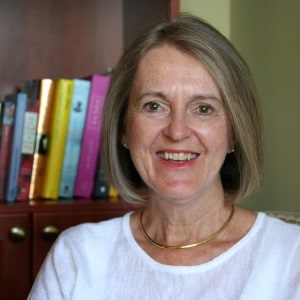 M. K. Tod's interest in historical fiction began in her teenage years immersed in the stories of Rosemary Sutcliff, Jean Plaidy and Dorothy Dunnett. In 2004, her husband's career took them to Hong Kong where, with no job and few prospects, Mary began to write. What began as an interest in her grandparents' lives turned into a full-time occupation writing historical fiction.
Mary blogs on reading and writing historical fiction at A Writer of History, reviews books for the Historical Novel Society and The Washington Independent Review of Books, and writes for The Inflectionist, an online magazine. In addition, Mary has conducted three widely referenced reader surveys covering topics from readers' habits and preferences, to favourite historical fiction authors and the role of social media in reading.
Mary's first novel, Unravelled, earned an HNS Indie Editor's Choice award in 2013 and was endorsed by Barbara Kyle author of the Thornleigh Saga and by Sarah Johnson Historical Novel Society Book Review Editor. Sharon Kay Penman, author of such well-known novels as The Sunne in Splendour and Lionheart, endorsed Mary's second novel, Lies Told in Silence, as 'dramatically depicts the horror and heartbreak of war, while also celebrating the resilience of the human spirit'.
Website-Blog/Twitter/Facebook/Goodreads
Works featured on this website: