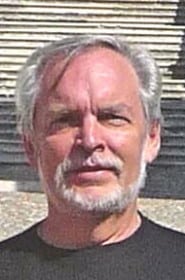 Michael Llewellyn is the author of nineteen published books under various pen names in historical fiction, time travel, contemporary fiction and nonfiction travel. A native of Fountain City, Tennessee, Michael comes from a long line of Southern writers and memoirists. His maternal grandmother was a published novelist, and a cousin, James Agee, won the Pulitzer Prize for his novel, A Death in the Family.
Michael lived in New York's Greenwich Village 20 years, working as an advertising copywriter by day and writing novels in his spare time. In the '70s he published four historical romances under the name Maggie Lyons before relocating to the French Quarter where his passion for New Orleans history led to a travel book, Edge Guide: New Orleans and Twelfth Night, (1997) a historical novel delving into the dark side of 1857 Creole society and the exotic caste system of the free people of color. His latest historical novel, Creole Son, focuses on French painter Edgar Degas and a turbulent 1872 visit to New Orleans which deeply impacted his artistic style.
Publisher's Weekly called Michael's work "entertaining…a solid sense of life in nineteenth century New Orleans." The Jackson Clarion- Ledger said he "accurately captures the atmosphere of New Orleans and Mardi Gras. The background material is well-researched, the spicy story is well-written and the pace is suspenseful." And the New Orleans Times-Picayune praised his "real gift for atmosphere and characterization… It will be the gilded bean in your carnival king cake."
An inveterate traveler, Michael has visited over forty countries on five continents, some of which have inspired his stories. In 2014, he began a series of time travel novels, transporting his readers to 1862 New Orleans in Still Time, and 1914 Romanov Russia in Past Time. Lost Time, set in 1820 Haiti, is due in 2016.
Michael is married and lives in Fredericksburg, Virginia.
Historical Fiction eBooks featured in this website
Link to this author's other fictional works