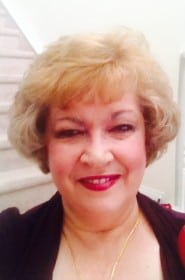 Mirella Sichirollo Patzer, a true blue Taurean in every way, was born in Edmonton, Alberta, Canada, but grew up in Calgary, a city famous for the Calgary Stampede, oil companies, and the wild west.
Although an avid reader of historical fiction, she never aspired to be an author. But when she discovered the rich World War II history of her mother's family (the Moro River Campaign was fought on her grandfather's vineyards, still in the family's possession today), she decided to write about it one day.
Mirella is first generation Italian Canadian who likes a clean house but hates housework, detests winter, and is mildly claustraphobic. She loves books, cooking, writing, and a good helping of her homemade tira-mi-su.
Passionate about writing and honing her talents, she owns and operates two critique groups for intermediate and advanced writers: Historical Fiction Writers Critique Group and Historical Fiction Authors. She also runs a book club for women's historical fiction.
Her short story, "Down Three Steps", was featured in the Canadian best selling anthology, Mamma Mia: Good Italian Girls Talk Back.
Mirella is currently working on a novel of the life of Mathilde of Ringleheim, The First Queen of Germany. Meticulously researched and filled with memorable characters, it is the fictionalized biography of one of the most fascinating and influential women of the 10th century.
Historical Novel Review Blog, History and Women Blog, Great Historicals Blog, Recipes Most Wanted Blog
Historical Fiction eBooks featured in this website