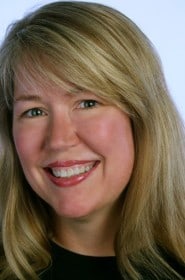 P.B. Ryan is the bestselling author of 28 novels and novellas, which have been published in over 20 countries.
Pat tapped into her fascination with nineteenth-century urban America to create the Nell Sweeney mysteries for Berkley Prime Crime. Set in post-Civil War Boston, the series stars Nell, a young Irish-born governess with a disreputable past that must be kept hidden at all costs. Nell is assisted in her sleuthing by her employer's black sheep son, William Hewitt. A former Union Army battle surgeon, Will is now a professional gambler who smokes opium to dull the pain of his wounds, both inside and out. The reaction of the series' fans to the complicated, slowly evolving relationship between Nell and Will ("the beating heart of the series" as one reader put it) delights Pat, who is pretty deeply wrapped up in them herself. The series has been as popular with critics as with readers, and Murder in a Mill Town was chosen as a finalist for the Mary Higgins Clark Award.
Upon getting the rights back to the six Nell Sweeney books (as well as to six novels of medieval romantic suspense written for NAL as Patricia Ryan), Pat published them in digital format. The first book of the series, Still Life With Murder, has been the #1 bestselling ebook storewide at Barnes & Noble. In 2010, Pat and her friend and fellow author Doranna Durgin launched backlistebooks.com, a showcase of author-published out-of-print ebooks. Once upon a time, Pat worked in the publishing industry as a promotion manager and editor, but she quit her job when she was offered her first publishing contract in 1994, and she's been spending her days making stuff up ever since.
Historical Fiction eBooks featured on this website
Links to author's other works of fiction