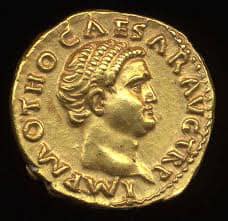 Historical fiction is exciting to write because it offers opportunities to explore a different world from the one we live in. Inventing characters to fit into distant places and times is mostly fun, but mixing fictional characters with people who actually lived in another era ups the ante, not only with creative challenges but with a responsibility to abide by the historical reality.
Invented characters must be true to the times in which they are placed. A fifteenth-century damsel can't go off to her job as a news broadcaster. But as long as we avoid anachronisms and don't engage our characters in activities that couldn't or wouldn't have happened in the time and place we're writing about, we're free to have them say, do, and be whatever we please.
Not so when bringing real people to life in fiction. They've been written about already in contemporary records, history texts, and/or earlier works of fiction. Their existence was noted at the time they lived, with some degree of accuracy, if not always objectivity. Their lives, deeds, personalities, and manner of death (place, time, cause, etc) are often well known. We cannot tamper with those things.
But that doesn't mean we can't use our creative vision to flesh them out. In fact, if we choose to include them in our fiction, we must flesh them out. Cardboard characters, real or invented, are of no interest to anybody. So we pour over the history books in search of the living people we seek to portray, then exercise our best talents to make them seem as "real" as they were in life.
In Rubies of the Viper, my mystery/suspense novel set in first-century Rome, the protagonist (Theodosia) and most of the supporting cast are invented, but six historical people also play important roles.
Four of those are future emperors at the start of the novel: Nero, Otho, Vespasian, and Vespasian's elder son, Titus. Their lives, personalities, and characteristics are well documented. (Vespasian's younger son, the future Emperor Domitian, appears in one scene as a small child. Even though he doesn't speak, I did my best to suggest the man he would become.)
I saw my role as recreating these future emperors as fully as possible without altering their true stories and essential natures. It was a challenge to start with the historical facts about each one and imagine how—on his rise to the pinnacle of power—he might have acted, talked, and related to Theodosia.
Nero actually was a pampered, self-indulgent prince, but he might by turns be bored, charming, treacherous, and (as emperor) merciless to Theodosia.
Otho actually was a blue-blooded patrician, but his ambition, ego, and boorish behavior might cause trouble for Theodosia.
Vespasian actually was a low-born soldier with an irreverent tongue, but he became a general and a national hero through organizational skills that might serve Theodosia in time of need.
Titus actually was "mankind's darling" (according to one Roman historian), but he might see Theodosia as a stepping-stone on his way to the top.
With the two real women in my novel, Poppaea and Flavia, it was great fun to be creative.
Poppaea actually did manage to marry both Otho and Nero, and her life as Nero's empress is well documented. I was able to build her character to suit my needs, based on her historical reputation as a beautiful, manipulative, and ambitious woman.
Vespasian's daughter plays a pivotal role in the book, but since she—the historical Flavia—was barely noticed in her time and died young, I had almost nothing to go by. So I was free to create an impish, bubbly, and clever teenager who adores her father and brother and becomes Theodosia's best friend.
Could another author portray these six "real people" in a different way? Of course. Many already have, and many more will do so in the future. But no author can deviate from their essential natures (by turning Otho into a sweet, lovable man, for example) or the basic facts of their lives. And that remains one of an historical fiction writer's greatest challenges: creating well-developed characters who function nicely in the context of a novel while remaining true to their historical selves.
Martha Marks, December 31, 2012  Post originally appeared in The Purple Parchment.