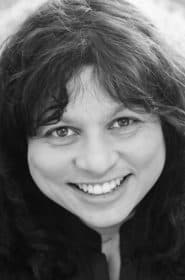 A reformed lawyer, Sulari Gentill is the author of the Rowland Sinclair Mysteries, eight historical crime novels (thus far) chronicling the life and adventures of her 1930s Australian gentleman artist, the Hero Trilogy, based on the myths and epics of the ancient world, and a standalone mystery called Crossing the Lines. She lives with her husband, Michael, and their boys, Edmund and Atticus, on a small farm in the foothills of the Snowy Mountains in Australia, where she grows French Black Truffles and writes
Sulari has been shortlisted for the Commonwealth Writers' Prize – Best First Book, won the 2012 Davitt Award for Crime Fiction, been shortlisted in 2013 and the 2015 Davitt Award, the 2015 Ned Kelly Award, the 2015 and 2016 Australian Book Industry Award for Best Adult Book, the NSW Genre Fiction Award, commended in the FAW Jim Hamilton Award and offered a Varuna Fellowship. She was the inaugural Eminent Writer in Residence at the Museum of Australian Democracy.
She remains in love with art of writing.
Website/Facebook/Twitter/Instagram/Goodreads
Author's Other Fictional Work
SaveSave
SaveSave
SaveSave
SaveSave
SaveSave
SaveSave
SaveSave
SaveSave
SaveSave
SaveSave
SaveSave
SaveSave
SaveSave
SaveSave
SaveSave
SaveSave
SaveSave