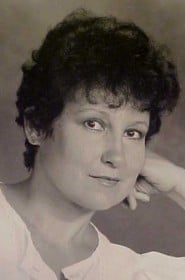 The granddaughter of children's author Lillie V. Albrecht (author of historicals Deborah Remembers, The Spinning Wheel Secret, Hannah's Hessian, The Grist Mill Secret, and Susanna's Candlestick), Susanne Alleyn definitely doesn't write for children. Well, perhaps for slightly warped children who, like her, have found guillotines, high drama, and the French Revolution fascinating since the age of ten or so.
Susanne was born in Munich, Germany, and grew up in Massachusetts and New York City. After earning a B.F.A. in theater from New York University's Tisch School of the Arts, Susanne eventually came to the conclusion that, as an actor and singer, she was quite a good writer, and that sending out manuscripts to editors and agents was still easier on the nerves than going to auditions. (She can, nevertheless, still sing a high C when requested.) Having been unwholesomely fascinated by the French Revolution since she read the Classics Illustrated comic-book version of A Tale of Two Cities, she set out to write about it. Her debut novel, A Far Better Rest, a reimagining of A Tale of Two Cities (what else?) from the point of view of Sydney Carton, was published in 2000 and reissued in trade paperback in 2010.
She had never considered writing mysteries, however, until she suddenly found herself creating a historical mystery plot suggested by an actual series of murders committed in Paris in the early 1800s. Police agent Aristide Ravel made his first appearance in Game of Patience and returned in A Treasury of Regrets (both set in Paris in the Directoire period of 1796-97). They were followed by prequels The Cavalier of the Apocalypse, set just before the Revolution in 1786, and Palace of Justice, the fourth Aristide Ravel novel, set in the middle of the Reign of Terror. Susanne intends to cover the entire Revolutionary period in future novels.
She is also the owner, manager, secretary, bookkeeper, shipping department, and janitor of an online bookstore specializing in out-of-print, rare, and academic books on European history. She would like to add that she speaks French very badly.
Susanne and her three cats live in Albany, NY.
Website / Blog (general) / Blog (Historical Sleuth Interviews) / Facebook.