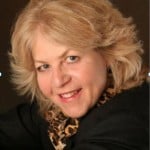 Suzanne Tyrpak ran away from New York a long time ago to live in Colorado. Her novels,  Vestal Virgin: Suspense in Ancient Rome and Hetaera: Suspense in Ancient Greece, are available as a trade paperback and in all e-formats.
Her collection of nine short stories Dating My Vibrator (and other truefiction) is available on Kindle, Nook and Smashwords. J.A. Konrath calls it, "Pure comedic brilliance." Ghost Plane and Other Disturbing Tales is available in all eformats. Scott Nicholson says, "Enter this circus and let Suzanne show you why horror is the greatest show on earth."
Her short story "Downhill" was first published in Arts Perspective Magazine. "Rock Bottom" is published in the Mota 9: Addiction anthology, available on Kindle. "Ghost Plane" was published by CrimeSpree Magazine. "Venus Faded" appears in the anthology Pronto! Writings from Rome (Triple Tree Publishing, 2002) along with notable authors including Dorothy Allison, Elizabeth Engstrom, Terry Brooks and John Saul.
Rocky Mountain Fiction Writers awarded her first prize in the Colorado Gold Writing Contest, and Maui Writers awarded her third prize in the Rupert Hughes writing competition.
Historical Fiction eBooks featured on this website