I began studying the American Revolution in earnest about fifteen years ago as background for my series set during the southern theater of the war. Connections between the eighteenth century and the twenty-first century jumped out at me. Military and diplomatic errors and incidents that occurred between opposing regimes during the Revolution sounded eerily like errors and incidents that governments made within my lifetime.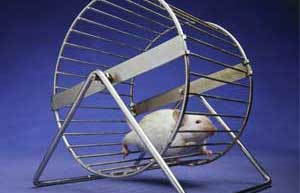 When you open yourself to history, you realize that you cannot ignore these connections. Nor can you avoid the feeling that humans are on a big rat wheel traveling the same ground over and over, yet progressing little. How I dismissed all those parallels in high school history class I'm not sure. Perhaps I was too bored with all the rote memorization to "get it" back then.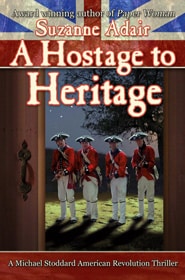 But I decided to subtly work the similarities between past and present into my fiction. Here are a few of the parallels I found while researching for my latest Michael Stoddard American Revolution Thriller, A Hostage to Heritage.
Drive-by shootings. A problem of the modern inner city, right? Think again. In early 1781, redcoat-occupied Wilmington, North Carolina was repeatedly terrorized by two militiamen, William Jones and James Love, who galloped their horses through the streets and shot at people. And yes, innocent people were wounded.
Women and children as war victims. This one's a no-brainer, thanks to the Internet and photographers all over the world. I discussed a specific incident involving an eighteenth-century woman and some children in this essay. The eyewitness account sounds hauntingly like accounts we receive today from war-torn lands.
Child soldiers. An issue throughout history, and worldwide. What your history books don't tell you is that during the Revolutionary War, armed children in uniforms looked across the battlefield at redcoats with fixed bayonets. This topic hits home for me. I discussed it in this essay.
Frenchman Jean-Baptiste Alphonse Karr said: "The more things change, the more they stay the same." Humans have been humans for a long, long time—helpful for those authors who strive to connect twenty-first century readers with fictional characters from the past. Yes, we share the same basic wants, needs, and desires as our ancestors.
However, when it comes to behavior patterns, some of the most interesting historical fiction plays off our wiring for sheer stubbornness. We've never learned easily from our mistakes. Not even from the costly ones.
What's an example you've seen of "The more things change, the more they stay the same?"
 Suzanne Adair, July 8, 2013